David Berger National Memorial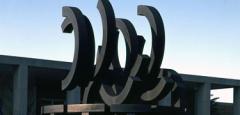 David Mark Berger was born in Shaker Heights, Ohio. He attended Tulane University from 1962 to 1966 where he was a weightlifter and honor student and true to these dual interests, while at Tulane, he won the NCAA weightlifting title and earned a bachelor's degree in psychology. In the early 1970s David emigrated to Israel, where he met and become engaged to an Israeli student. Continuing his weightlifting competitions, he won a silver medal at the 1971 Asian Games, and made the 1972 Israeli Olympic team. In late August of that year, Berger flew to Munich with his teammates. On September 2, 1972, David competed, but was eliminated in an early round. He was killed during a hostage taking of Israeli athletes at the Olympic games in Munich.
David had no expectations of winning a medal but joined the Israeli weightlifting team to realize his dream - a dream which ended tragically. The Memorial is dedicated to his memory and the memory of the ten other athletes.