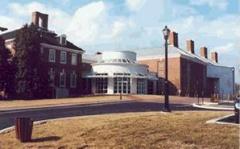 The Delaware Public Archives is one of the oldest public archives programs in the country. Created by the General Assembly in 1905, the Archives cut the ribbon on its current home on December 7, 2000. 
The mission of the Delaware Public Archives is three-fold:
to identify, collect, and preserve public records of enduring historical and evidential value;
to ensure access to public records for present and future generations of Delawareans; and
to advise and educate in the creation, management, use, and preservation of public records.
The Archives holds more than 40,000 cubic feet of government records and historical documents.