Douglas County Museum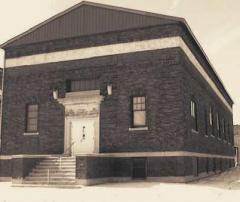 Beginning with the strikes of 1889 and 1890, the exhibition will touch on the cultural influences of the immigration population as well, including the Finnish community which played a prominent national part in creating the Finnish Socialist Federation, the Finnish Workers Federation, the Industrial Workers of the World and the communist party of the USA.
The museum also contains the collections of Mary Branca, a Superior resident who made custom dolls with authentic costumes. The dolls vary in their construction and design, some made from porcelain, others from a nylon or stockinet fabric. There is also a collection of artifacts from David Barry, a frontier and pioneer photographer helped preserve the pictorial history of the old West with photos of The Custers, military officers and enlisted men, military forts, the little Bighorn Battlefield in Montana, and also Buffalo Bill Cody with his Wild West shows.
Also contained in the museum are artifacts relating to Calvin Coolidge, as well as pyschographs, machines designed to read the bumps and ridges on the skull which told of the weak and strong characteristics of the personality.