Gold Coast Railroad Museum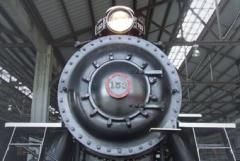 Miami's Gold Coast Railroad Museum houses an extensive collection of authentic train cars, including the "Ferdinand Magellan," commissioned for use by President Franklin D. Roosevelt.
The Museum was formed in 1957 by a group of Miamian's who were trying to save pieces of Florida history that were taken for granted and rapidly disappearing. Some of the earliest pieces in the collection are the "Ferdinand Magellan," the private railroad car built for President Franklin Roosevelt; the Florida East Coast Railway locomotive #153 , the engine that pulled the rescue train out of Marathon, Florida after the 1935 hurricane; and the #113, an FEC locomotive built in 1913 and used in regular revenue service over the entire Florida East Coast railroad.