Goldring Woldenberg Institute Of Southern Jewish Life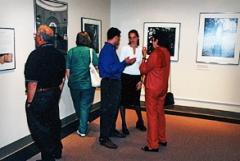 Jews have lived in the South since the late 17th century. As late as 1820, more Jews lived in Charleston, South Carolina than in New York City. Jews have been an important part of the South ever since they first arrived. The ISJL History Department is actively collecting information and documents relating to every Southern Jewish community that has ever existed.
The Museum of the Southern Jewish Experience collects artifacts, photographs, art, and manuscripts to tell this story through oral histories, research, exhibitions, and community programs. The collection, which includes synagogue architectural elements, furnishings, stained glass, sculpture, a historic pipe organ, ceremonial objects, and textiles, reflects both Jewish and southern culture. The Museum currently uses two historically significant sites to tell the story as well as to create community and cultural centers for a variety of programs.