Healy House Museum And Dexter Cabin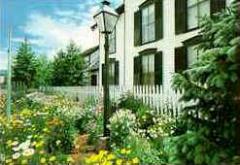 James V. Dexter's surprisingly plush 1879 log cabin was the Leadville residence of the mining investor and businessman. By that time he was already wealthy man and loved a wide variety of activities including hunting, and collecting coins, gems, etchings, and paintings.
August R. Meyer's 1878 Greek Revival clapboard house (now called Healy House) was built for his bride, Emma. The home features lavish Victorian furnishings collected in Leadville, including objects belonging to silver tycoon Horace and Augusta Tabor, along with other Leadville pioneers.