Historic Downtown Franklin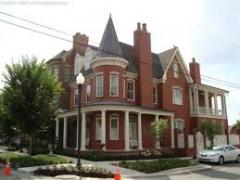 Historic Franklin, Tenn. is maintained by the Heritage Foundation of Franklin and Williamson County.
Among the foundation's programs is the award-winning Main Street Program and the Downtown Franklin Association, which promotes and revitalizes the 150 unique places to explore in the 15-block downtown National Register District.
The Heritage Foundation works together with more than 1,000 members to protect and preserve historic resources and continue the revitalization of Historic Downtown Franklin.Over the years, our accomplishments have included saving historic buildings and landscapes, doing surveys and inventories of our historic resources, nominating properties to the National Register, Streetscape in downtown Franklin, sponsoring a Heritage Classroom program, publishing books, advocating for preservation and sponsoring educational programs.