Historic Elk Landing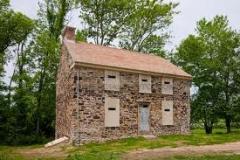 This historic house/site was an important location during the War of 1812.
Situated at the convergence of the Little Elk and Big Elk Creeks, Historic Elk Landing is one of Maryland's and the Mid-Atlantic's most historic tracts of land. British troops passed through the area in August 1777, on their way to capture the American capitol in Philadelphia and in the early 19th Century it was a port for boats loaded with supplies heading for Baltimore and returning with coal, molasses, coffee, and whiskey.