Historic Spanish Point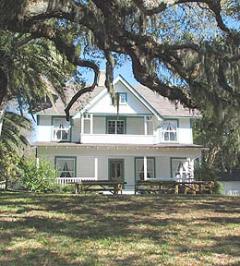 Sitting upon 30 acres, this museum features a number of regional history exhibits. Experience prehistory by stepping inside A Window to the Past, an archaeology exhibition about the gulf coast region's earliest people. Be surrounded by a 15 foot high prehistoric shell mound called a midden. Explore Florida's pioneer life by touring a home built in 1901, a citrus packing house to learn about the produce of the Webb homestead, and the charming Mary's Chapel where many couples have been married in the past and today.
Visitors are encouraged to visit the working maritime heritage boatyard and can take seasonal excursions on Magic, a reproduction of a 1906 motor launch.