Historical Society Of Washington D.C.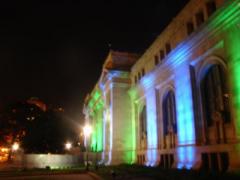 Located in the historic Carnegie Library building, the Historical Society of Washington DC serves the Washington community through its library, publications, and exhibits.
With more than a century of history itself, The Historical Society of Washington, D.C. is a respected and valued city institution. Over the years, countless members, volunteers, donors and professional staff have created a wide range of educational programming, accumulated an impressive collection and developed a strong body of research.