History Center In Tompkins County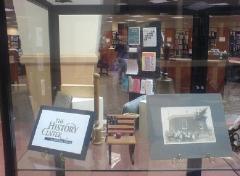 In order to accomplish this mission we preserve and encourage access to The History Center's unique collections; seek out the diverse needs and interests of our community; design learning experiences and provide services that respond to those needs; create opportunities for people to learn about themselves and their place in the world; and provide a neutral environment for public discussions that bring historical perspective to current issues.
After 10 years of progress in its State Street home, the organization catapulted itself into yet another phase of change: this time, to expand its awareness in the community and face head-on the financial strains caused by decreases in funding from state and federal sources. This led to the re-birth of the organization at The History Center in Tompkins County.