Kona Historical Society Museum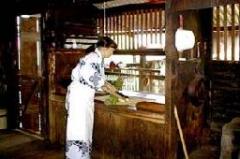 The building was constructed from native stones and lime mortar made from burned coral. Due to its rare construction, the store was placed on the National Register of Historic Places. It has been maintained in its original condition.
Inside the store, a small museum of antiques and memorbilia from the late 1800's and an extensive library of information about the region is maintained. Next to the store are the remains of the family homestead. The Historical Society also provides walking tours of the nearby Kailua Village and Kona Coffee Living History Farm (with advanced reservations).