Lancaster County Historical Society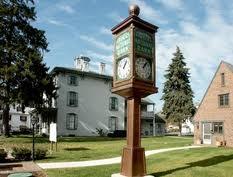 A society dedicated to collecting, preserving, interpreting, and making accessible materials representing Lancaster County history.
The society manages a libray with extensive genealogical records and archives as well as a museum with permanent and temporary exhibitions detailing the changing face of Lancaster County over 200 years. The collections of the Lancaster County Historical Society provide rich resources relating to the history of Lancaster County and the families who lived here.
A significant collection of books on Lancaster County history and its communities as well as hundreds of thousands of primary source materials from the founding of the county in 1729 are located within the society's archives. Collecting and interpreting history has always been at the center of the Lancaster County Historical Society's mission. With the help of many dedicated volunteers, the society has produced many exhibits, encampments and educational programs. The Lancaster County Historical Society continues to bring history alive to those who seek a deeper understanding of Lancaster County and its place in the world.