Mahoning Valley Historical Society & Museum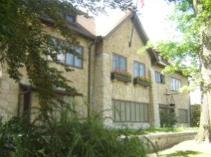 In the first years of the twentieth century, Olive F. A. Arms planned the home she and her husband Wilford P. Arms would build. A house of warmth and comfort, lit up with lamplight, firelight, and friendship. A house, she wrote, where the windows would be the "finest landscape paintings." And the gardens were "an actual part of this house."
Greystone, their magnificent Arts & Crafts style residence is preserved a century later as The Arms Family Museum of Local History. On the first floor, in original period rooms, experience the Arms' love of handicraft, medieval architecture and design, and the natural environment.
The lower level and second floor feature dynamic exhibits that explore the history of all the people who have lived in the Mahoning Valley. Artifacts displayed and interpreted in changing galleries help the visitor understand the way of life in the Mahoning Valley for different people at different times, whether Native American, pioneer settler, Welsh coal miner, African-American freeman, or Eastern European immigrant.