Mississippi Armed Forces Museum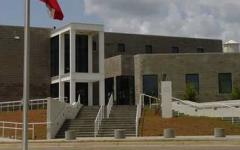 The Armed Forces Museum Building features over 16,000 square feet in exhibit space, a theater, gift shop, Medal of Honor tower, a central courtyard, a library and archive and a row of monuments dedicated to units that trained at Camp Shelby and Mississippi veterans groups. The museum facilities can readily accommodate groups including veteran's association reunions.
The museum holds over 17,000 artifacts in its collection ranging from large military vehicles, weapons and equipment to archival materials relating to the history of Mississippi's veterans and training facilities.
The Armed Forces Museum Library holds over 4,500 volumes relating to United States military history. The museum archives contain over 2,000 historic documents including materials relating to German Prisoner of War Camps in Mississippi.