Monessen Heritage Museum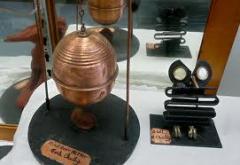 Opening its doors in 2004, this museum, owned and operated by the Greater Monessen Historical Society, chronicles the history of Monessen and the surrounding areas.
Exhibits provide information to visitors about the 29 diverse ethnic groups that have contributed over the years to settling Monessen. Another exhibit currently in development in the Pittsburgh Steel Collection, archiving memos, pictures, and artifacts on the 10,000 workers that the steel mill once employed.