Museum Of The Albemarle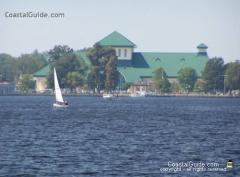 The museum's chronological exhibit is a work in progress. Visitors can enter the exhibit and watch Russell Steele, a noted historic house restoration specialist and master craftsman, work on two reconstruction projects that will become part of the exhibit. Steele is restoring a 1755 Pasquotank County home built by Daniel Jackson Jr. and his wife, Elizabeth. He is also reconstructing a smokehouse that early settlers in North Carolina made from native cypress.
Transportation items, agricultural artifacts and other large objects from different eras in the state's history will be on view in the exhibit as well.