Nebraska State Historical Society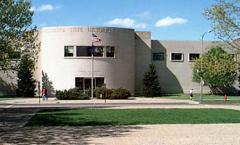 For most of its history, a fifteen- or sixteen-member board, including twelve persons elected by the membership along with the governor, chief justice of the Supreme Court, president of the Nebraska Press Association, and chancellor of the University of Nebraska as board members ex-officio, governed the Society. After 1916 the Society constitution provided that the board appoint a superintendent (later called director), who also served as board secretary.
The Nebraska State Historical Society was officially recognized as a state agency by legislation approved in 1994. The legislation incorporated the Society's existing governing body, renamed as a board of trustees. The Board of Trustees retains the authority to hire the Society director, who serves as chief executive officer and secretary to the board.