Radio And Television Museum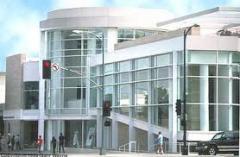 Located in the historic Harmel House, the Radio and Television Museum offers exhibits of early broadcast history.
The Radio and Television Museum explores broadcast history from Marconi's earliest wireless telegraph, through early crystal sets of the 1920s, Depression-era cathedral radios, postwar portables and the development of television.
The museum is located in a 1906 storekeeper's house, which was first the home of the Edlavitch family, Russian Jews who came to the area in 1888. Today the structure is called Harmel House, commemorating the long tenure of the Harmel family, who operated a store there until 1985. Damaged by fire, the house was renovated by the City of Bowie and in 1999 became the home of the Radio and Television Museum. Visitors to the museum enjoy exhibits and hands-on activities.