Smithsonian National Museum Of American History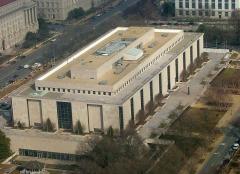 The National Museum of American History offers a collection of Americana as rich and diverse as the country that created them.
It collects and preserves more than 3 million artifacts, from the original Star-Spangled Banner and Abraham Lincoln's top hat to Dizzy Gillespie's angled trumpet and Dorothy's ruby slippers from The Wizard of Oz.
Exhibitions at the Museum explore major themes in American history and culture, from the War of Independence to the present day.
A full roster of public programs, from demonstrations, lectures, and tours to storytelling and festivals, complements these exhibitions.