Stearns History Museum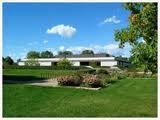 This museum takes visitors through two centuries of history. 
Two floors of exhibits provide visitors with an entertaining learning experience. The exhibits in the museum include a 1850 natural environment with Ojibwe and Dakota summer lodges, a dairy barn, and the history behind Sam Pandolfo and the Pan Automobile Company. A children's gallery invites kids to participate in interactive hands-on activities. A variety of musuem films are shown in the Pantown theater.