Tennessee Historical Society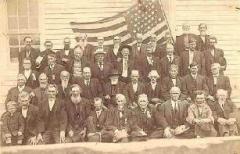 In order to provide a thorough history of the state, the Tennessee Historical Society maintains a large collection of artifacts and documents pertaining to the history. For Tennessee's 160th anniversary in 2009, the historical society has planned a series of lectures including subjects such as the state's archaeology and architecture.
With the help of the University of Tennessee Press, The Tennessee Encyclopedia of History and Culture is now available online, providing an excellent source of historical, cultural and geographical information.