Totem Heritage Center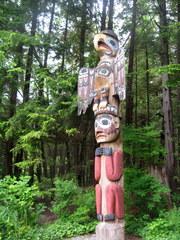 Established in 1976, the Totem Heritage Center was founded to help preserve abandoned totem poles across southeast Alaska. Many of the totem poles were constructed by Haida or Tlingit craftsmen in the 19th century and were in danger of decay or vandalism.
Today, the Totem Heritage Center houses one of the world's largest collection of authentic totem poles; in addition, the center features artists from the Pacific Northwest who craft wood in the Haida, Tlingit, and Tsimshian tradition and teach classes for prospective artists.