U.s. Army Quartermaster Museum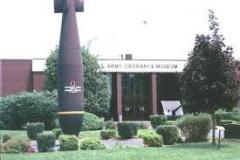 This museum chronicles the branch of the armed forces that supplies troops with food, fuel, and equipment.
Since 1957 the Quartermaster Museum has preserved the history and heritage of the U.S. Army Quartermaster Corps, the Army's oldest logistic branch. For more than two centuries Quartermaster soldiers have fed, clothed and equipped the United States Army. Visitors are welcomed into Fort Lee, just outside Petersburg, to see the museum.