Wallowa County Museum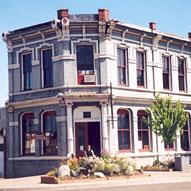 The purpose of the museum is to preserve, protect and present Wallowa County History, both Indian and settlers; and to aid students, historians, and families in research. The museum has between 9,000 to 10,000 visitors during the season; most of them tourists. The museum is closed during the winter. However, the museum accommodates special requests during the off-season. People are asked to contact Ann Hayes if they are interested. Research and picture copying is done all year by request.
The board of directors at present time are: Caryl Coppin (chairman), Shandon Towers, Jane Tippett, Mildred McAnulty, Jack Harmon, Bill Fisher, Bill Kirby, Bob Casey, and Elane Dickenson.