Ward Museum of Wildfowl Art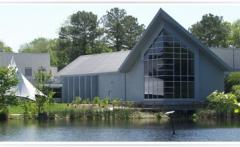 Through educational programs, exhibits and events the Ward Museum builds upon the legacy of Lem and Steve Ward in order to bring young and old to a greater understanding of the human relationship to the natural world.
The Ward Museum is a premier educational facility for the study of material culture, living traditions, and environmental concerns for the school children, scholars, and artists who are a part of the community the museum serves.
In particular, it reflects the heritage of the maritime communities of the Eastern Shore of Maryland and similar communities throughout the United States and Canada, and explores and celebrates the impact of wildfowl upon natural history and human society.
The Museum is an educational program of Salisbury University.