West Virginia Cultural Center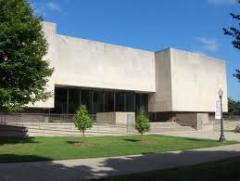 The Cultural Center, adjacent to the State Capitol, opened in 1976 to showcase West Virginia's artistic, cultural and historic heritage. The lower level of the WV State Museum is presently closed for renovation, but history exhibits can be viewed in the Art Gallery, the Lobby and the Balcony Galleries.
Visitors can browse the State Archives library, or join in one of the many festivals and events held throughout the year.
The Cultural Center houses the offices of the Commission on the Arts and the State Historic Preservation Office, as well as the State Museum, State Archives and other administrative staff.