Wisconsin Veterans Museum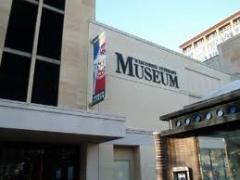 Wisconsin veterans are honored through this museum's exhibits on military history.
The Veterans Museum offers instructive exhibits that highlight important events in Wisconsin military history from the Civil War to the present. It
develops educational programs often focusing on specific themes such as World War II or Korea and also operates a Research Center where books, photographic materials, oral histories, and archival collections can be accessed. In addition, the Research Center provides online reference assistance. Finally, the Museum cares for and safeguards a large collection of artifacts associated with Wisconsin's military history.