Wood Lake Battlefield Preservation Association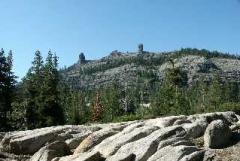 The Wood Lake Battle Site is the location where the final hostile actions of the Lower Sioux occurred. It ended the outbreak of hostilities that began on the early morning of August 18, 1862; following an extended period of hopeless reservation confinement, and existence. The U.S. government largely ignored the growing signs of frustration and dissatisfaction among the Indians and did nothing to quell the possibility of an outbreak of hostilities.
The Wood Lake Battlefield Preservation Association began on January 6, 2006, when nine people, who were concerned with the preservation of the Wood Lake Battlefield site, decided to join together to try to bring public awareness and interest to this mostly privately owned Minnesota historic site. This grassroots association has grown steadily since its conception and currently has over 750 members from 35 states.
The Wood Lake Battlefield is one of two Minnesota sites that are recognized as Civil War Sites. The Civil War Sites Advisory Commission (SWSAC) determined in 1993 that the Great Sioux Uprising of 1862-1864 was of national significance. And out of 10,500 evaluated national sites, two in Minnesota, Fort Ridgely and Wood Lake Battlefield, were included in the final list of 384. This being due to site integrity and the nationally significant events associated with the Civil War, western expansion and the government's Indian policy. The Association is working closely with land owners, the Civil War Preservation Trust, The American Battlefield Protection Program of the National Park Service, and the Minnesota State Historic Preservation Office in order to secure a conservation easement on a major portion of the battlefield. Funding for this project has been raised through individual memberships to the association, private donations and grants from the Civil War Preservation Trust, American Battlefield Protection Program, and The Carl and Verna Schmidt Foundation.