Virginia Historical Society & Museum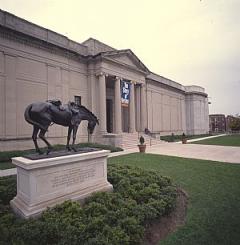 Using a multi-media approach, this museum presents the most comprehensive display of Virginia artifacts as they fit into the larger American story.
At the museum's center is "The Story of Virginia, an American Experience," the state's only exhibition covering all of Virginia history from prehistoric times to the present. Throughout this 10,000 square-foot exhibition of more than a thousand objects--including a 17th-century dugout canoe, a Conestoga wagon, an 18th-century smokehouse and kitchen, and 1918 streetcar--Virginia's past is delightfully portrayed using a multi-media approach of videos, storyphones, computer games, and other interactive components.