William Dean Howells House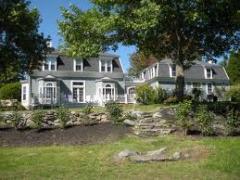 The famous pioneer of literary realism, William Dean, stayed at this house in the winter of 1916.
Named after its most famous inhabitant, William Dean Howells, this house is a large Colonial Revival structure. Mr. Howells, a famous American writer and editor, wintered here in 1916. While here, Howells wrote about the Prince Murat House nextdoor. Today the Howells House contains the administrative offices, library, and volunteer center for the museum.