Custom House Maritime Museum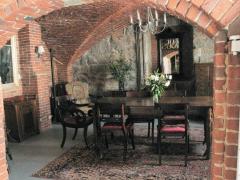 NLMS was formed in 1983 by a group of concerned citizens looking to save New London's "jewel on the waterfront"—an 1833 Custom House designed by architect Robert Mills, designer of the U.S. National Washington Monument.
The building is the oldest continuously-operating custom house in the country. This year the NLMS celebrates the 25th anniversary of the New London Maritime Society and the 175th anniversary of the New London Custom House building.