Memucan Hughes Colonial House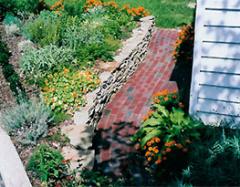 The mission of the Greater Cape May Historical Society is to collect, preserve, document , interpret and share the history of the greater Cape May area. The headquarters of this 26year old organization is the Colonial House Museum c 1775, located behind Alexander's Restaurant and next to Cape May City Hall at 653 ½ Washington St, Cape May. Other rooms open to the public in this unsung survivor from Cape Island's very beginning depict a colonial era cooking/eating room and bedroom.
General membership meetings are held the 4th Thursday in the month, 10:30 am, September-June. Unless otherwise notified the meetings are held at the West Cape May Borough Hall and feature a variety of historical programs from lighthouses to antique appraisals. General meetings are open to the public.