Metroparks Of The Toledo Area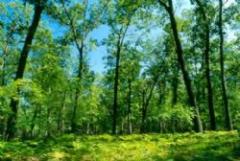 November 6, 2007 - Lucas County voters approve a 1.4 mill replacement levy for operations by a two-to-one margin, providing funding to operate the park district for 10 years. Passage of the levy also cements the partnership between Metroparks and Toledo Botanical Garden, which was contingent upon the issue's passage.
April, 2008 - Metroparks acquires nearly 1,000 acres of land near the Lake Erie shore in Jerusalem Township. The purchase the larges and most costly land purchase in the park district's 80 year history. More tha $4.5 million of the $6 million purchase price is paid for with a grand from the Ohio Division of Wildlife and a donation from Ducks Unlimited.