Point Lookout State Park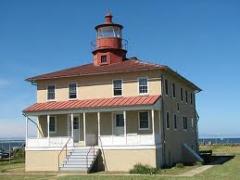 The location of a Civil War prison camp on the Chesapeake Bay now serves as a recreational state park.
Recreational opportunities abound on this picturesque peninsula formed by the Chesapeake Bay and the Potomac River. Swimming, fishing, boating and camping are just a few of the activities to be enjoyed in this beautiful bay setting. This park's peaceful surroundings belie its history as the location of a prison camp which imprisoned as many as 52,264 Confederate soldiers during the Civil War. A museum on site recounts this vivid history.