Sullivanmunce Cultural Center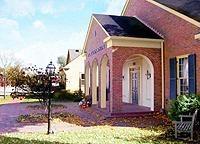 Since its inception in 1981, the art center has been dedicated to honoring the vision of the founding benefactress, Elizabeth Hopkins Munce, by providing a community cultural resource that offers gallery exhibits featuring the works of emerging regional artists. These pieces represent a wide range of styles and mediums, fine art education for both and adults and children, and special events and educational outreach programs that enhance the mission of our organization.
The Sullivan Room of the library boasts the largest selection of reference material and community archival material in Boone County. In addition, the 4,000 volumes gracing its shelves are one of the largest collections housed in a privately funded genealogy library in the region.