Atlantic Heritage Center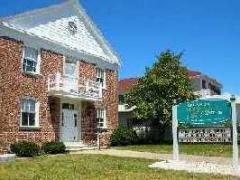 The Atlantic Heritage Center has been collecting local objects from the nostalgic past since its inception as the Atlantic County Historical Society in 1913.
Today, there are over 20,000 items in the museum's collections. These range in size from a Continental dollar to an 1870 bed. All have been presented to the Center as gifts from members and friends. The majority of items are classified as "historical artifacts" rather than antiques. These artifacts can be attributed by name, place, and date to the persons who made them, used them, or enjoyed owning them.
Fans of the Victorian era will appreciate various clothing and textile collections. And children will enjoy the display of toys and dolls.
The museum occupies the lower level of the building as well as much of the second floor auditorium. Allow at least one hour to tour the museum facilities at a leisurely pace. Volunteers lead guided tours on request and admission to the museum is free. A museum tour is a fun and educational activity for a school class trip, scout excursion, senior or community group outing, or rainy day at the Shore. Groups of 12 or more are encouraged to contact the Atlantic Heritage Center in advance to arrange a tour.