Fargo Air Museum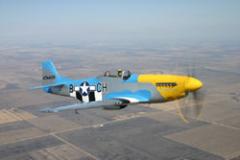 One of the main attractions of the museum is a full-scale replica of a Wright Brothers flyer.
Featured Sites
Navy – Merchant Marine Memorial


Washington, District Of Columbia

Located in Lady Bird Johnson Park on Columbia Island, the Navy-Merchant Marine Memorial

Fort Zachary Taylor Historic State Park


Key West, Florida

Named after 12th president Zachary Taylor, the U. S.

Wright's Chance/Queen Anne's County Historical Society


Centreville, Maryland

Dating back to the 1700s, Wright's Chance is a Colonial period plantation house.

The Powder Magazine


Charleston, South Carolina

Construction began on The Powder Magazine in 1712 and was completed by 1713, making it

Del Webb Sun Cities Museum


Sun City, Arizona

The Sun Cities Area Historical Society/Del Webb Sun Cities Museum is dedicated to the p

Steamship Historical Society of America


East Providence, Rhode Island

THE STEAMSHIP HISTORICAL SOCIETY OF AMERICA was established in 1935 as a means of bring

Tryon Palace


New Bern, North Carolina

Tryon Palace is a modern recreation of the original palace, which served as the royal g

Hampton-Preston Mansion & Gardens


Columbia, South Carolina

One of Columbia's oldest remaining historic houses, the Hampton-Preston Mansion was hom

Old Sturbridge Village


Sturbridge, Massachusetts

Old Sturbridge Village is the largest living history museum in New England, spanning o

Augustus Lutheran Church


Collegeville, Pennsylvania

The first church building of Augustus Lutheran Church is still standing and is the olde

St. Fidelis Catholic Church


Victoria, Kansas

 With a seating capacity of 1,100, St.

First Reformed Church Of Fishkill


Fishkill, New York

The church itself is one of the most historic buildings in all of Dutchess County.

Fort Mcree


Gulf Breeze, Florida

At the eastern end of Perdido Key is an area once used by the U.S.

Fort Monroe Casemate Museum


Hampton, Virginia

Completed in 1834 and named in honor of President Monroe, t

Fort McHenry National Monument And Historic Shrine


Baltimore, Maryland

The monument honors the fort which inspired Francis Scott Key to pen the National Anthe

Point State Park


Pittsburgh, Pennsylvania

Nicknamed the "Forks of the Ohio," the park is not only the site of a confluence of maj

Shiloh National Military Park


Shiloh, Tennessee

Both the Shiloh Battlefield and the Corinth Civil War Interpretive Center have large ex

Fort Kaskaskia


Ellis Grove, Illinois

Founded in 1703, the town was for more than a century the region's principal commercial

Fort St. Joseph Museum


Niles, Michigan

Featured exhibits portray the history of Fort St.

Fort Adams


Newport, Rhode Island

Just a short drive or a water taxi ride across Newport Harbor stands the largest coasta

Governors Island


New York, New York

Over the years, the island has served as the backdrop for a number of historic events.

Chelsea Plantation


West Point, Virginia

Furnished with period antiques and a large collection of paintings, this 1709 brick hou

Museum Of Appalachia


Clinton, Tennessee

With more than 30 historic log buildings gathered onto 63 acres, which date from the 19

Houmas House


Darrow, Louisiana

The Houmas house is significant in the area of architecture as an excellent example of

Morven Museum & Garden


Princeton, New Jersey

For more than 200 years Morven has played a role in the history of New Jersey and the n

Billings Farm & Museum


Woodstock, Vermont

The Billings Farm was established in 1871 by Frederick Billings, a native Vermonter who

Museum Of Scott County


Huntsville, Tennessee

Located on the campus of Scott High School in Huntsville Tennessee, the Museum of Scott

Saint Paul's Church National Historic Site


Mount Vernon, New York

St.

Ninety Six National Historic Site


Ninety Six, South Carolina

More Revolutionary War battles & skirmishes took place in South Carolina than any o

Old Slater Mill Historic Site


Pawtucket, Rhode Island

Enjoy the exhibits, collections of artifacts, grounds and gallery, research library, th
We hope you enjoy our work.
Please support this 72-year tradition of trusted historical writing and the volunteers that sustain it with a donation to American Heritage.