Abraham Lincoln Birthplace National Historical Park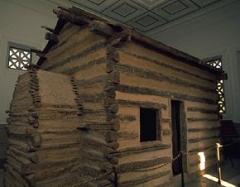 Visitors come here to catch a glimpse into the formative years of Abraham Lincoln, the nation's 16th President, at his boyhood home in Kentucky.
The Site focuses on Lincoln's life in Kentucky. The Birthplace Unit demonstrates his humble beginnings with a symbolic birth cabin enshrined within a neo-classic Memorial Building. The Boyhood Home Unit at Knob Creek Farm was home to Lincoln during his formative years. Events in Kentucky helped mold a young boy into the man who became the nation's sixteenth President.