Albin Polasek Museum & Sculpture Gardens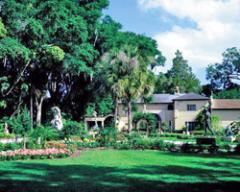 In 1961, the Albin Polasek Foundation was founded by the sculptor and his wife, and at that time, the residence, galleries, chapel and gardens were opened to the public as a museum.
The former home of sculptor Albin Polasek is now a museum and sculpture garden. The Albin Polasek Foundation runs the museum in order to preserve the legacy and works of the artist. The Foundation seeks to promote the legacy of the internationally know sculptor and to encourage the study, appreciation, and furtherance of representational art.