Appomattox County Historical Museum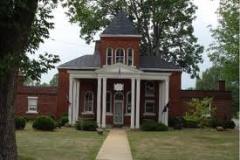 This museum covers the history of Appomattox County, but is not concerned with the Civil War surrender.
A former county jail built in 1895 building now houses exhibits pertaining to regional history, including a one-room school, a doctor's office, and jail cell. While the Civil War connection dominates this small town, the museum is proof that Appomattox was much more than a surrender.