Berkeley History Center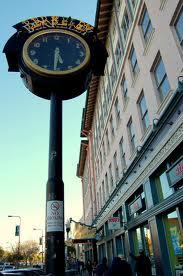 The center contains exhibits about the history of the Berkeley area, both with educational exhibits and entertaining walking tours so that visitors can experience and learn about the area.
The current exhibit at the center is titled "Berkeley, a City of Firsts". Berkeley has long been a leader in innovations: The Police Department established scientific policing, the Fire Department pioneered use of smoke blowers; the Berkeley Unified School District voluntarily integrated the schools; and the City has led the way in peace initiatives, banned Styrofoam, provided health benefits for domestic partners of employees, and made inroads in energy conservation. The Historical society also leads various tours around berkeley and the Bay Area for $10 per person.