Casa Grande Valley Historical Society & Museum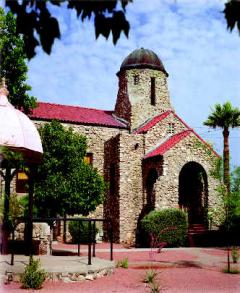 This southern Arizona museum offers tours, lectures, workshops and children's programs.
Southern Arizona was the site of profound social and ecological changes as settlers poured into the region during the nineteenth century. The Casa Grande Valley Historical Society and Museum documents these shifts through a number of engaging exhibits and displays touching on everything from the mining boom of the mid-1800s to the agricultural revolution that irrigation brought to the area's sandy plains.
Experience the mining boom as you tour the exhibit. See the miniature agricultural display. Learn how irrigation turned sandy plains into lush cotton fields.
See what Casa Grande looked like in 1879 when the railroad ended here and the city was named Terminus. Discover the people that come alive through our Research Facilities and Photographic Reproductions.
Tour the historic Heritage Hall and the Rebecca Dallis School House.