Chaska Historical Society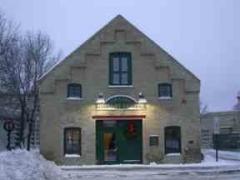 Members have the opportunity to share in many county and local historical programs and events.
The Chaska History Center has become a resource center for researching the history of Chaska and its people through exhibits, photographs, letters, diaries, maps, artifacts, documents and copies of the Chaska Herald newspaper. New programs include tours for student groups, a holiday house tour, and a digital cataloging system.