Chisago County Historical Society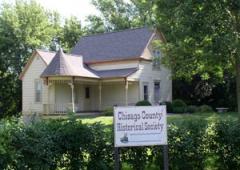 The Chisago County Historical Society provides a variety of educational programs year around. These range from monthly genealogy workshops to folk art demonstrations at local community festivals to special events featuring food, fellowship and guest speakers.
Information about the upcoming programs is published in the newsletter, CCHS Connection and also in various local newspapers. The society also publishes the Heritage newsletter which is filled with articles about the history and heritage of the local area.