The Citadel Archives & Museum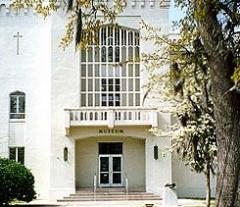 The past is brought to life with photographs from the Archives highlighting the exhibits. Memorabilia from special events, biographical sketches of the presidents of the college, as well as cadet uniforms and arms are displayed. Through a self guided tour, the visitor experiences the essence of each era in The Citadel's history.
A handsome display of Citadel rings from 1895 to the present is a focal point in the foyer of the Museum. Citadel men who lost their lives in wars since World War II are memorialized in photograph albums also in the Museum's foyer.