Crow Wing County Historical Society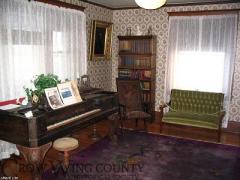 The Crow Wing County Historical Society has been keeping tabs on Crow Wing County's history since 1927. The museum has three floors of exhibits including displays on the lumber industry, the railroads, mining, and home life. It also offers a completely restored home from the early 20th century.
Venture further into history using the museum's research library; look through hundreds of historical photographs, maps, and books. Page through historical copies of several area newspapers, some going back to the late 1800s.