Douglas County Historical Society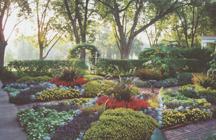 The society maintains a library and archive of local history, thus fulfilling its designation as the official county archive by the Douglas County Board of Commissioners. The purpose is to collect, preserve, house and present the written, audio and visual records pertaining to the history of Douglas County, Nebraska.
Its responsibilities also include the restoration of the historic 1879 home of General George Crook, Civil War cavalryman and National Indian Wars hero who was Commander of the Department of the Platte, headquartered at Fort Omaha. General Crook spoke on behalf of Ponca Chief Standing Bear during the landmark trial of 1879, that resulted in the Indian being recognized, for the first time, as a person with rights in the eyes of the law.