Dr. Samuel D. Harris National Museum Of Dentistry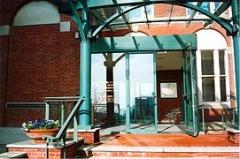 This museum explores the history of dentistry in the United States and includes many famous artifacts.
Opened in 1996 and designated in 2003 by Congress as the official national dental museum, this site's collection includes 40,000 objects pertaining to the history of dentistry. There is also a permanent exhibition which includes Queen Victoria's gilded dental instruments and George Washington's denture.