Dr. Samuel A. Mudd House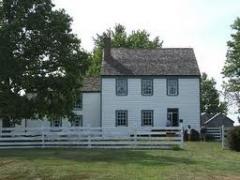 The home of Dr. Samuel A. Mudd, famous for giving medical attention to John Wilkes Booth after the assassination of Abraham Lincoln, is now open to the public as a museum.
The Mudd House and Farm Museum are supported by the Dr. Samuel A. Mudd Society. The Society is dedicated to the preservation and interpretation of the historic Dr. Samuel A. Mudd Home and encourages research into the role that this historic site played at the time of the assassination of President Abraham Lincoln.